Main Content
Search for
Your Dream Home
Real Estate IDX Powered by iHomefinder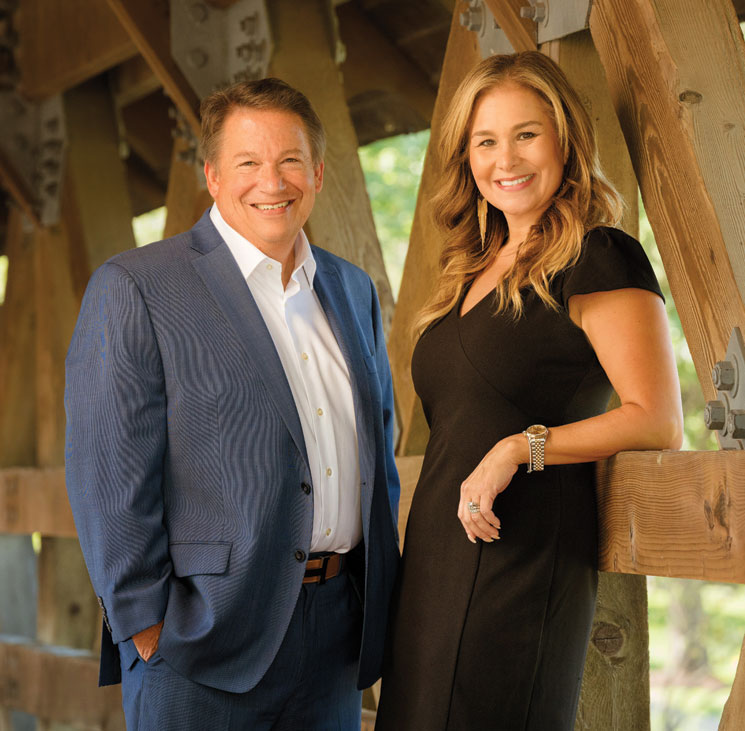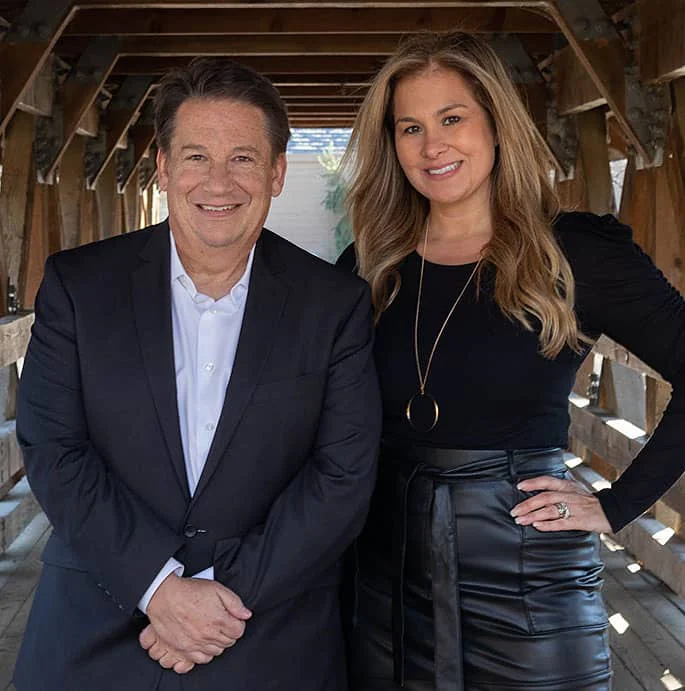 Meet
Walt Burrell and Bridget Salela

Founded by Walt Burrell and Bridget Salela in 2017, The Ville Team is the result of the duo's dream to create their own real estate team with a unique structure. By building a true team environment, both buyers and sellers benefit from the team's extensive real estate knowledge, professionalism, and integrity. Clients not only get one broker, they get the expertise of nine.
The Ville Team's devotion and unparalleled customer service are only a few of the reasons the team has consistently been named top realtors in Naperville and DuPage County. In addition, The Ville has been ranked the #1 team at Coldwell Banker Realty Naperville three years running, #3 Large Team in Illinois at Coldwell Banker Realty, and presented the International President's Elite Team award.

The Ville Team is comprised of ten full-time Broker Associates with Coldwell Banker Realty in Naperville. They are a full-service team for residential, rental, and commercial properties in Naperville, Aurora, Plainfield, Bolingbrook, Lemont and the surrounding Chicagoland area.
Together The Ville offers over 90 years of property buying, selling, and leasing experience. The team prides itself on blending their extensive real estate knowledge with their dedication and professionalism to tailor each step of the home buying or selling process to the clients' unique needs. The Ville doubled sales last year and closed $68+ million in 2021 due to their exceptional customer service, unique marketing strategies, exclusive digital platforms, and global network.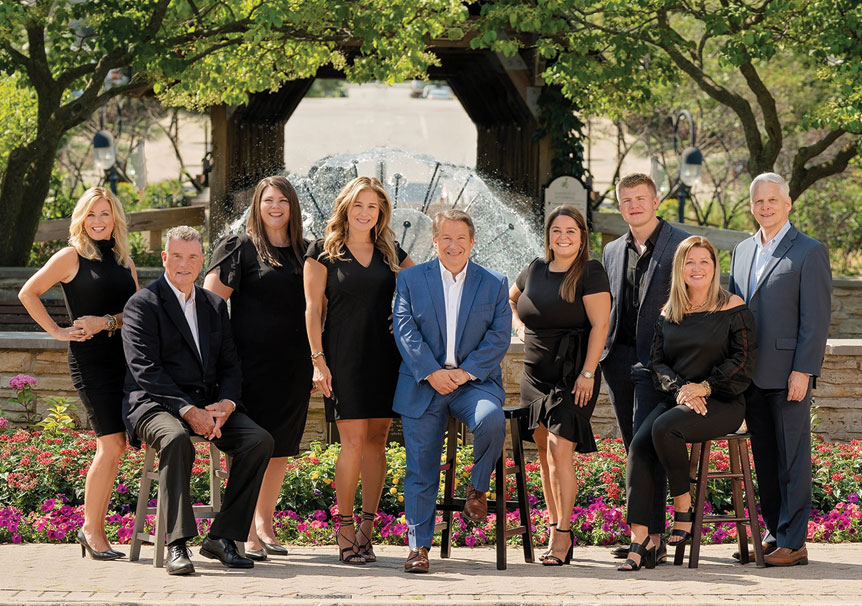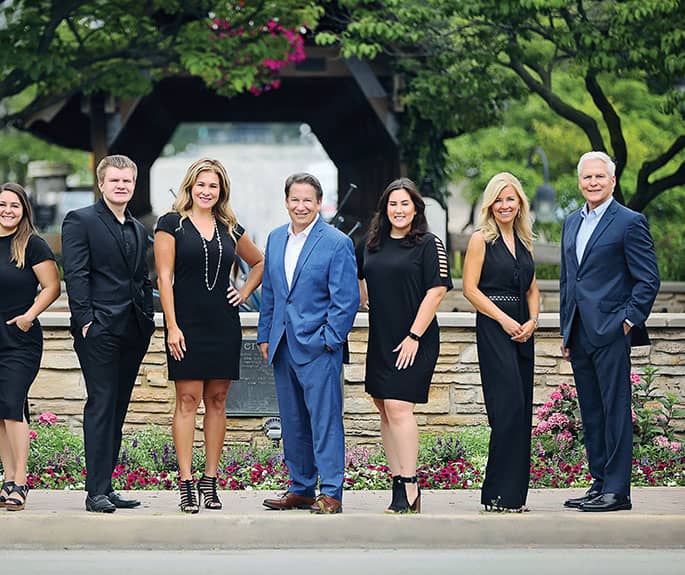 It is with great pleasure that Walter Burrell and Bridget Salela welcomes you to The Ville, and to their website. With years of experience in the market, they knows how crucial it is for you to find relevant, up-to- date information.
237+ Million

Total Sales Volume

#1

Team Coldwell Banker
Realty Naperville
"Walt was professional and prepared from the beginning. He, and his team, have a great handle on market timing, his connection to the community and respect of the developers. Always communicating at the right times while keeping me in the loop on all matters that I needed to attend to. Even after closing he was willing to answer questions. Would HIGHLY recommend Walt and the Ville! (Sold a Single Family home in 2022 in Naperville, IL)"
- Mar 2, 2022 by jwrland
"Bridget and the whole The Ville Realty team are great. Bridget really went above and beyond on the sale of my home to ensure it went smoothly. She helped extensively with negotiating with the buyer and explained the contract obligation to them. Highly recommend! (Sold a Single Family home in 2022 in Naperville, IL)"
- Jan 31, 2022 by Jim Ebel
"Amy is absolutely wonderful! She was tremendously helpful during every phase of selling my parents' house. She helped me understand the contracts and answered all of my questions. She gave me invaluable guidance on how to prepare the home for staging and selling. Amy has a very good handle on the market and helped determine a selling price. She aggressively marketed my parents house and had many open houses. She was completely available to show the house to any prospective buyer. She gave me good insight on dealing with offers and helped close the sale of my parents' home. Amy puts her whole self into selling a home. I can't imagine a better realtor. I highly recommend Amy! (Sold a Single Family home in 2021 in Lisle, IL)"
- Jan 25, 2022 by Dawson1693
"Kristy is awesome! Every step of the way Kristy guided me through my home purchase. She went the extra mile multiple times for me and I truly appreciate her help. She made everything seamless and easy. She gave great recommendations and help me pick the right location. We went through 20 + properties and she always had my best interest in mind. I never felt pressured into making a decision, even with how strong the market currently is. I will be telling anybody who moves to the area, or needs to sell that they need to work with Kristy Garcia of The Ville Team! I have bought and sold a number of homes, and I can say Kristy is the best agent I have ever had! Thank you Kristy! (Bought a Single Family home in 2021 in Lisle, IL)"
- Dec 28, 2021 by user6395334
"Luke was outstanding in listening to what we were seeking and showed us locations that met our criteria. When items were discovered not to be working in the home, Luke took the lead in negotiating with the other realtor and successfully addressing the issues. As this was a complicated transaction due to overseas clients, Luke worked through all of the issues - and was always accessible and available to respond to all of our needs and issues. Highly recommend Luke as he does put the client's interests first. (Helped me rent a Condo home in Naperville, IL)"
- Oct 10, 2021 by dg6450pat
"If you are selling a home in Naperville this team cannot be beat. Professional attention to every detail and their track record speaks for itself. Well done Ville Team!! (Sold a Single Family home in 2021 in Naperville, IL)"
- Aug 23, 2021 by todd3425