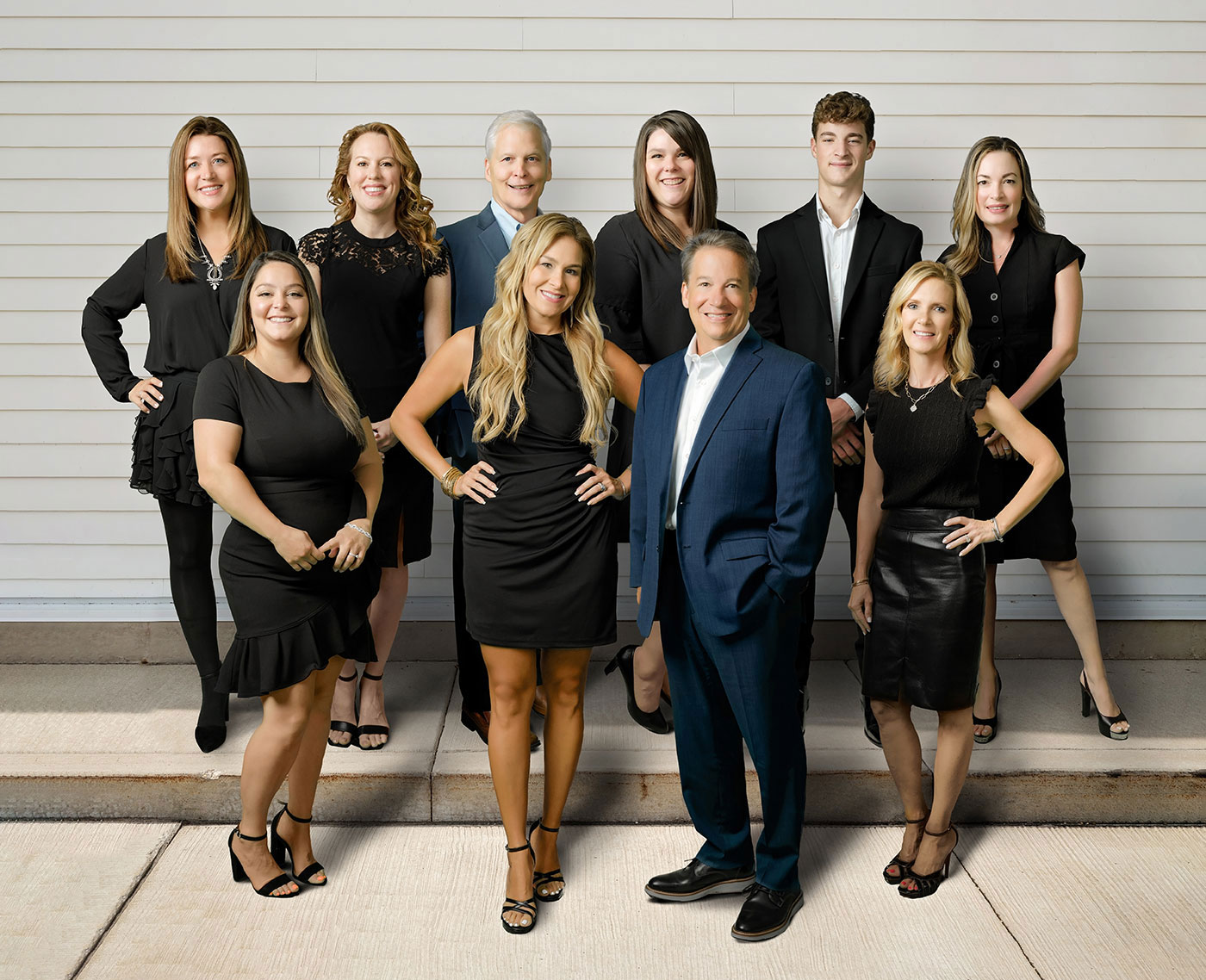 The Ville Difference
Ready to sell your home? With over $65 million of residential sales in 2022, The Ville Team has proven time and time again they are the go-to choice for buyers and sellers that demand the best. The Ville's unique team structure was created with the client's best interest in mind. The true team environment doesn't just provide clients with the experience and teamwork of one Broker, but rather the knowledge of multiple Brokers on their behalf.
No matter how big or small the property — mansion to condo — The Ville treats each seller to the same unique process with the utmost care! Many of the Brokers specialize in different areas including luxury listings, short sales, luxury auctions and relocation to ensure the process is tailored to each client's individual needs.
What makes The Ville Team unique?
Exclusive digital tools for Team and Clients  In order to refine the selling process, The Ville has implemented innovative, exclusive digital tools for both clients and the Team. From leveraging their global network to giving clients access to a digital portal, The Ville strives to create the smoothest path for each real estate transaction.
Custom marketing plan  The Ville's marketing strategy begins weeks prior to listing the property for sale or rent. After analyzing each home, The Ville's dedicated Marketing Director develops a step-by-step plan to market the property both locally and globally.
Exceptional customer service experience  Next to selling your home, exceptional customer service is The Ville Team's top priority! From transparent and consistent communication to helping with staging advice, The Ville is dedicated and committed to their clients.
These are only a few reasons The Ville Team excels at what they do. Ready to learn more about The Ville Difference? Contact us today to set up a complementary marketing analysis of your property!
---
Ready to sell your home? Contact The Ville Team today!