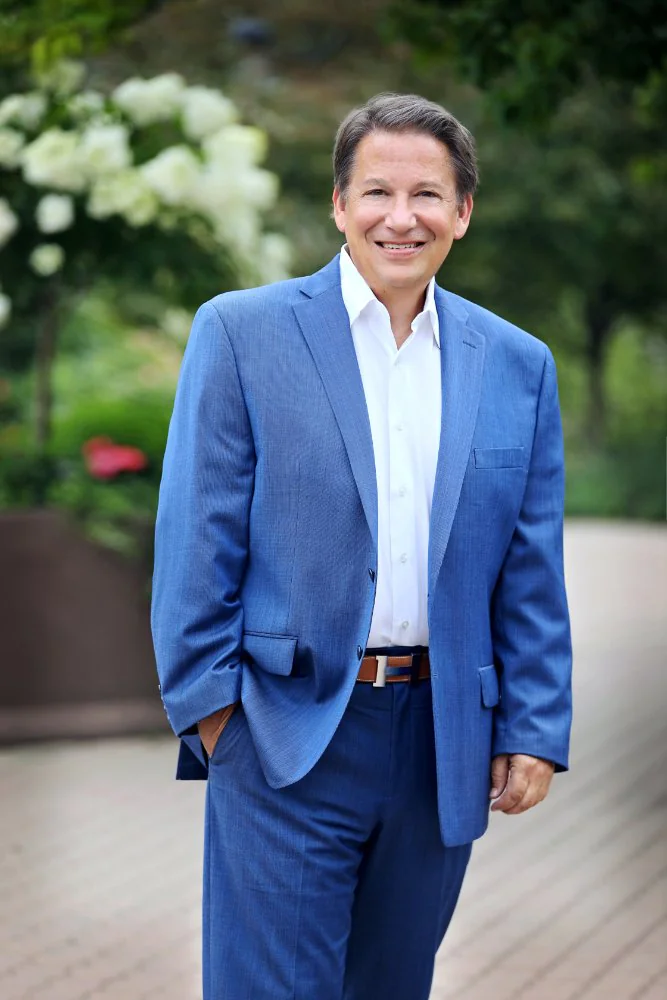 Walt Burrell is a Coldwell Banker Realty Real Estate Broker who recognizes the changing market trends and adapts his business strategies to maximize his client's success. Walt has always provided his clients with an organized, professional experience that results in a positive solution for their home and investing needs.
Although Walt Burrell specializes in the Western Suburbs of Chicago, his specific areas of expertise include Naperville, Aurora, Wheaton, Hinsdale, Downers Grove, Lisle, St. Charles and Lombard, Illinois. Walt has over 20 years of experience as a business owner working with home owners in these areas. Through this, Walt has gained extensive knowledge of the unique qualities found in these communities.
His wife and their two children live in the downtown Naperville area. He has coached both his children s soccer teams through the Naperville Park District and he volunteers at his church. He owned the local franchise of California Closets for over 20 years. As a previous owner and designer for California Closets, he was featured on the "Bill and Giuliana Show", along with two episodes of "Rooms" on HGTV. He earned his bachelor degree in business management, and an associate degree in photography.
Areas of Specialty & Experience: Naperville including Downtown; Relocation; Land Acquisition

Walt was professional and prepared from the beginning. He, and his team, have a great handle on market timing, his connection to the community and respect of the developers. Always communicating at the right times while keeping me in the loop on all matters that I needed to attend to. Even after closing he was willing to answer questions. Would HIGHLY recommend Walt and the Ville! (Sold a Single Family home in 2022 in Naperville, IL)

Mar 2, 2022 by jwrland
Walt was amazing! Their marketing is so high-end I wrongfully assumed they only dealt in high-end houses, and I had a lower-end older house on a busy street on which marketed houses tend to stall forever. I thought I would get low-balled (especially after speaking with a "cash for your house" rep) and only after a protracted period. Walt immediately put me at ease any time I spoke with him. He was incredibly responsive on everything and he had the perfect suggestions to make my house more marketable. He was great about discussing the reasonable fixtures updates I should consider, but he also discouraged me from some more expensive others, and as he is an experienced professional he was correct on both sides. His marketing was amazing for any priced house, but especially on my lower-priced one. I couldn't believe how much I was getting for how little $ he was going to get. We listed on a Thursday and we accepted a Saturday offer on that Sunday in a bidding war above asking price. No we did not list it too low as a higher listing would have been well above Zillow as well as above Walt's extremely thorough comparative analysis which looked like it came from NASA, and would have priced us out of much interest and precluded the high and competing interests. I received more than I hoped, and more importantly, Walt kept me positive, optimistic, and comfortable during a typically stressful life event. Oh, and the fees were actually less than I expected, especially for the amount and quality of marketing I received. Thanks Walt! (Sold a Single Family home in 2020 in Winfield, IL)

May 22, 2020 by Jim Schweitzer69
Superb from start to finish. Excellent communication, always available to answer questions and often anticipated them. He knows the neighborhoods top to bottom and gave invaluable insider information to help our family make the best decision. Could not recommend enough! (Bought a Single Family home in 2019 in Naperville, IL)

Jun 18, 2019 by TCRinChicago
"Walt worked very hard marketing our Naperville home resulting in a successful sale. He has one of the best photographer/videographers that I have seen in the real estate business which is very important since the online images and video are what most people use to decide which homes they want to visit. He spent an entire day with the photographer capturing images and videos of our home. Our home was on the high end of homes in our area so it was a challenge to sell and took 8 months to get to a sale. Over the entire time Walt stayed engaged, responsive and kept up the marketing effort. Either Walt or his partner went to the house before every showing to make sure the house was ready for viewing and stayed for the showing to answer questions and close up the home after. During negotiations he did an excellent job of addressing the buyers concerns and getting them to a yes. Walt is the best and most professional of the 18 agents I have worked with in my experience of selling and buying 9 homes over the years. I highly recommend Walt and the Ville realty if you are selling your home or need an experienced realtor to help you find your dream home." (Sold a Single Family home in 2018 in Naperville, IL)

Jan 18, 2019 by mike maslow