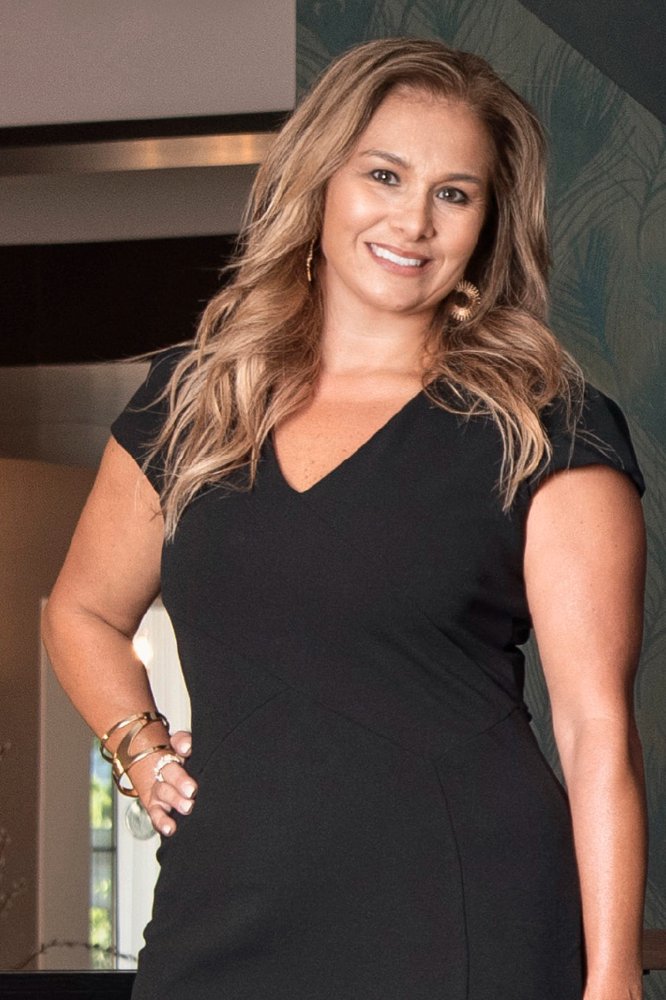 As a resident of Naperville for over 20 years raising a family, Bridget has in-depth knowledge of the local real estate market, as well as of the area's schools, services, cultural, and recreational activities. She recognizes that finding your "right" home may seem overwhelming, and welcomes the opportunity to be a true ally when it comes to the purchase or sale of your home. She truly enjoyed the process of buying her first home where along with her husband, now a Naperville Fire Department Bureau Chief, grew their family to 3 kids and 3 dogs. Now, she wants to give that same exciting feeling to all of her clients so they can enjoy that feeling, too.
Prior to becoming a partner of The Ville Team, Bridget owned a Personal Assistance Business. Through this business, she not only was a personal assistant but also a house manager, interior decorator, general contractor, and promotor as well as help market and plan many high-end functions. During this time, she mastered the importance of listening to clients' needs to ultimately fulfill their wants, needs, and goals with no-nonsense advice and steadfast attention to detail. Bridget's organizational, negotiating, and follow-through skills proved beneficial whether overseeing general contractors during home repairs, planning travel itineraries, or coordinating an event for several hundreds of people.
Her entrance into real estate was a natural progression from her prior experience working with clients needing assistance while they were transitioning out of an old home and/or into a new home. As such, she became equally experienced to offer help in staging, listing, and marketing homes for selling as she is in finding and showing the perfect home to buyers. She has a great eye for design along with a sense of true costs when it comes to seeing past what is in front of me and being able to envision ideas for potential remodels, tear downs, etc.
Areas of Specialty & Experience: Naperville including Downtown; Certified Luxury Home Marketing Specialist; Certified Auction Agent; Land Acquisition

Fantastic service and local knowledge. Always on top of market details and looking out for the best outcome for the client. I would highly recommend Bridget and The Ville Team. Uber-Professional and committed to the desired outcome, constantly offering feedback and ideas on how to make the deal better and the property more attractive to qualified buyers. (Sold a Single Family home in 2022 in Naperville, IL)

June 5, 2022 by polancovictor
Bridget and the whole The Ville Realty team are great. Bridget really went above and beyond on the sale of my home to ensure it went smoothly. She helped extensively with negotiating with the buyer and explained the contract obligation to them. Highly recommend! (Sold a Single Family home in 2022 in Naperville, IL)

Jan 31, 2022 by Jim Ebel
Bridget has been thoroughly outstanding, and we are very fortunate to have her as our real estate professional. Her knowledge of the Naperville area has been invaluable, and she assisted us every step of the way. We highly recommend Bridget if you ever need a real estate professional. (Bought a Single Family home in 2021 in Naperville, IL)

Nov 11, 2021 by tmschutte5
If you are selling a home in Naperville this team cannot be beat. Professional attention to every detail and their track record speaks for itself. Well done Ville Team!! (Sold a Single Family home in 2021 in Naperville, IL)

Aug 23, 2021 by todd3425
Bridget is awesome, plain and simple!! Very easy to work with and has great knowledge and experience for buying/selling homes and has great connections. I would recommend Bridget to anyone looking to buy or sell. She is our life long realtor. (Bought a Single Family home in 2019 in Naperville, IL)

Jul 2, 2019 by nimsoni
Bridget is an amazing realtor that is knowledgeable, thorough, and has her client's best interests at heart. Not only will she help you get top dollar for your home, she is great to talk to, easy to get a hold of, and has a lot of resources to make the selling and purchasing process seamless. I would highly recommend Bridget and her team for any and all of your real estate needs! (Bought and sold a Multi Family home in 2021 in Naperville, IL)

Jun 22, 2021 by Lisa Figurell
Bridget was excellent. Attentive and professional at all times. She was great to interact with. The whole Ville team were a focused on selling our home. The best service they provide is that they are at the home for any private showing. I can not express how important that is. (Sold a home in 2020 in Naperville, IL)

Dec 17, 2020 by tsully716
Bridget and her team were extremely knowledgeable and responsive to our needs. We felt like she was in control throughout the process which made us feel comfortable. Always available to listen and answer questions. (Sold a Single Family home in 2020 in Naperville, IL)

May 14, 2020 by tcapua2
Bridget is very easy to work with. She is quick in responding to any queries & helps negotiate well to reach a middle ground to have a smooth closing. She is very knowledgeable as well and can count on her advice. I would highly recommend her as it was great working with her. (Bought a Single Family home in 2020 in Naperville, IL)

Mar 4, 2020 by gunika lamba
Bridget is the best realtor! So hard working, smart, organized and a pleasure to work with!!! She helped us through both a successful sale and purchase and kept us informed throughout the entire process. (Sold a Single Family home in 2019 in Naperville, IL)

Aug 30, 2019 by Anna Budnik