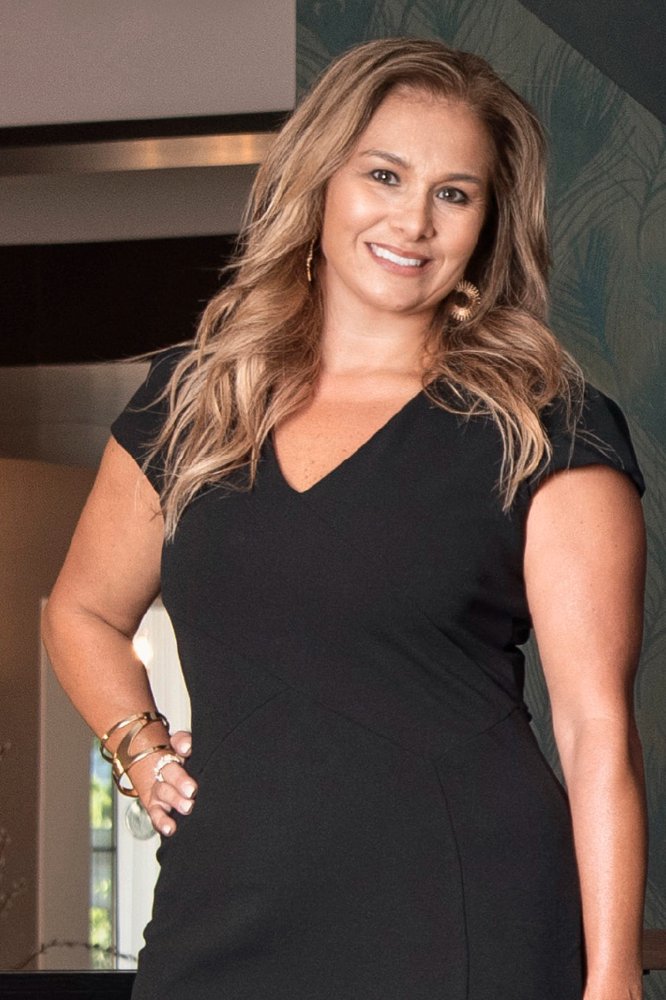 With over 8 years of experience helping clients buy and sell all price points of homes, Bridget Salela brings to the table an unmatched understanding of one of the most competitive real estate markets. Notoriously known for her expertise and charisma, she prides herself in having the utmost regard for her clients' confidentiality and privacy. Bridget has accumulated a prominent network of clientele including high net worth individuals.
By pairing her unrelenting work ethic and a keen insight for market trends, Bridget ingeniously tailors her marketing strategies to best fit each individual client and secure top dollar. A proven expert within the niche communities that comprise the western suburbs of Chicago, she's received numerous accolades for her ability to deliver results. Just as importantly, she's made a lasting impression on each and every one of the clients she's represented, earning consistent repeat and referral business for her attention to detail and unwavering work ethic. Bridget's clients' needs are effortlessly taken care of as many of the hottest designers, architects, investors, and builders are only a call away.
From holding titles such as #1 Team at Coldwell Banker in Naperville (4 years in a row), #1 Team In Naperville 2022, and top 1% in DuPage County Bridget Salela is setting a new tone for what it means to be a leader in the modern age. Running a business in today's world is no simple task, however with her confidence, strong demeanor, and an expertise of the luxury market Bridget Salela seamlessly thrives. Upon entering any room her gracious and professional demeanor can be felt in any room leaving a lasting and inspiring impact on all who she meets.
Bridget along with her Business Partner, Walt Burrell, lead a team of 9 full time agents which also includes a full time Marketing Director. Their brand is full service helping with residential, commercial, rental and luxury properties.
Areas of Specialty & Experience: Naperville including Downtown; Certified Luxury Home Marketing Specialist; Certified Auction Agent; Land Acquisition

Bridget is outstanding and she and Walt Burrell work very well together. She knows the Naperville market extremely well and was very clearly our advocate and consultant. She work's incredibly hard as demonstrated by her negotiating the sale of our home on New Years Eve literally until 10:30 pm. We highly recommended her and Walt Burrell. (Sold a home in 2023 in Naperville, IL)

February 15, 2023 by richard keane284
Bridget made it too easy, she handled everything. She found perfect people for our house. We did not have to have open houses or any drop byes. We were stressed because we were not expecting to sell so quickly, she got the buyers to give us extra time. A+ (Sold a Single Family home in 2022 in Geneva, IL)

November 1, 2022 by dogor735
Fantastic service and local knowledge. Always on top of market details and looking out for the best outcome for the client. I would highly recommend Bridget and The Ville Team. Uber-Professional and committed to the desired outcome, constantly offering feedback and ideas on how to make the deal better and the property more attractive to qualified buyers. (Sold a Single Family home in 2022 in Naperville, IL)

June 5, 2022 by polancovictor
Bridget and the whole The Ville Realty team are great. Bridget really went above and beyond on the sale of my home to ensure it went smoothly. She helped extensively with negotiating with the buyer and explained the contract obligation to them. Highly recommend! (Sold a Single Family home in 2022 in Naperville, IL)

Jan 31, 2022 by Jim Ebel
Bridget has been thoroughly outstanding, and we are very fortunate to have her as our real estate professional. Her knowledge of the Naperville area has been invaluable, and she assisted us every step of the way. We highly recommend Bridget if you ever need a real estate professional. (Bought a Single Family home in 2021 in Naperville, IL)

Nov 11, 2021 by tmschutte5
If you are selling a home in Naperville this team cannot be beat. Professional attention to every detail and their track record speaks for itself. Well done Ville Team!! (Sold a Single Family home in 2021 in Naperville, IL)

Aug 23, 2021 by todd3425
Bridget is awesome, plain and simple!! Very easy to work with and has great knowledge and experience for buying/selling homes and has great connections. I would recommend Bridget to anyone looking to buy or sell. She is our life long realtor. (Bought a Single Family home in 2019 in Naperville, IL)

Jul 2, 2019 by nimsoni
Bridget is an amazing realtor that is knowledgeable, thorough, and has her client's best interests at heart. Not only will she help you get top dollar for your home, she is great to talk to, easy to get a hold of, and has a lot of resources to make the selling and purchasing process seamless. I would highly recommend Bridget and her team for any and all of your real estate needs! (Bought and sold a Multi Family home in 2021 in Naperville, IL)

Jun 22, 2021 by Lisa Figurell
Bridget was excellent. Attentive and professional at all times. She was great to interact with. The whole Ville team were a focused on selling our home. The best service they provide is that they are at the home for any private showing. I can not express how important that is. (Sold a home in 2020 in Naperville, IL)

Dec 17, 2020 by tsully716
Bridget and her team were extremely knowledgeable and responsive to our needs. We felt like she was in control throughout the process which made us feel comfortable. Always available to listen and answer questions. (Sold a Single Family home in 2020 in Naperville, IL)

May 14, 2020 by tcapua2