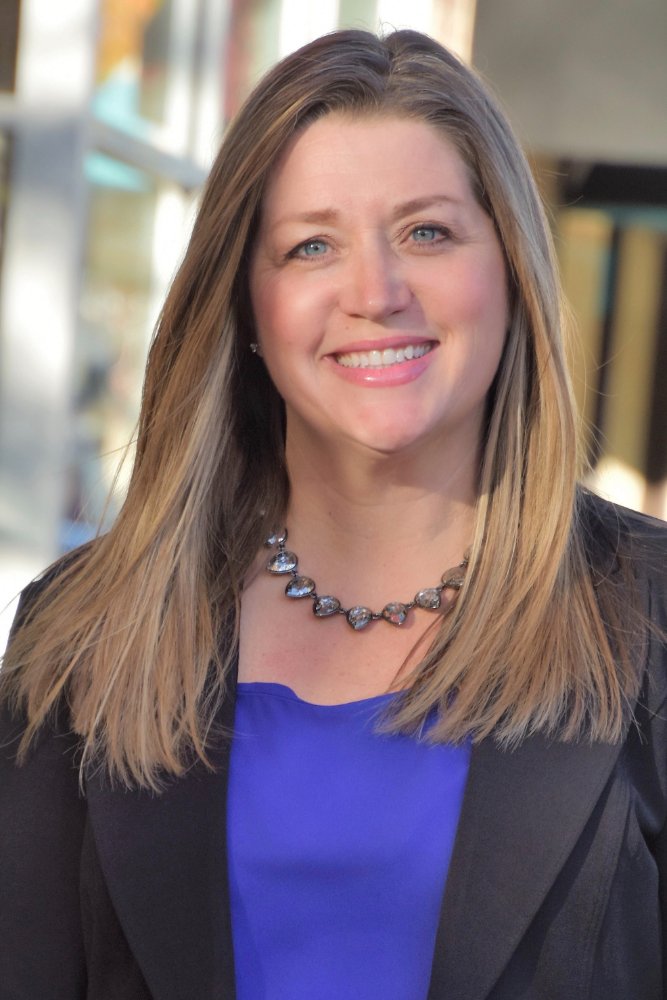 Nikki is an experienced sales rep who thrives in relationship selling. She loves getting to know her clients, their wants and needs, and helping them select the property of their dreams. She understands that home buying can be overwhelming and strives to provide her clients with the best possible experience. Nikki excels at asking the right questions, putting in the work to get things done, and ensuring her clients satisfaction. Her enthusiasm, creativity, and attention to detail is perfect for matching each clients' unique needs.
Nikki's attitude of pride in a job well done, has served her well. She goes above and beyond to insure her clients are taken care of, their best interest is always her main priority. Her passion for real estate, along her eye for design and decorating is a winning combination. She stays current on trends and in turn, can assist her clients in showing their homes in the best possible light.
Nikki and her husband have called Naperville home for over 15 years. Along with their three children, they enjoy the bustling downtown, award winning school districts, and strong sense of community.
Areas of Specialty & Experience: Home staging and remodeling - Certified Staging Consultant; Naperville including Century Hill

When my husband and I were deciding on buying our first home, I knew immediately that Nikki would be our realtor. I have known Nikki for years and she is the type of person you meet and feel that you have known her a lifetime. We trusted her full heartedly to help us find our first home together. She had incredible knowledge on things that we would have never thought of and had an eye for even the smallest details in the homes we toured. She always answered our texts/calls and never let us lose hope in the entire process. She truly is one of a kind and we are so grateful to have had her on the home buying journey with us. I would choose Nikki 100x times over again. (Bought a Multiple Occupancy home in 2022 in Yorkville, IL)

November 10, 2022 by megan d baumgartner
I can't say enough good thinks about Nikki. She is responsive, informative and very knowledgable. She went above and beyond to help make the process easy. She was very mindful of our time and did as much as possible on her end. She helped us to find a house we love and I truly felt like I was working with a friend. (Bought a Single Family home in 2022 in Century farms, Naperville, IL)

October 26, 2022 by Angie Clevenger
Nikki is a go-getter and will be there for you at anytime of the day! We were buying our first home and you could not ask for a better person to go through the experience with. She explains all the steps and will walk you through the whole experience. When we would walk through homes with Nikki she knew everything about the homes we would see, along with pointing out issues in the home we would have never seen(along with the sellers realtor:) ) Negotiations with Nikki were our favorite. She is persistence and will go to bat for you no matter the about of offers in for the property. All in all, Nikki is someone that I recommended to my family and friends even before our closing because we LOVED working with her. (Bought a Single Family home in 2022 in Geneva, IL)

October 25, 2022 by throwhimout03
Nikki and The Ville team spoiled me. I had to relocate quickly for work so I trusted them to market and show my home while I was half way around the country. They tackled a few small things for me and kept me updated perfectly along the way. They sold my house in less than one month on the market and I have no regrets. Highly recommend!!!! (Sold a Single Family home in 2022 in Naperville, IL)

September 9, 2022 by edwards dwayne r
All gold stars for Nikki! During a competitive market Nikki helped us prepare our home to sell and supported us through the selling process. Nikki is extremely knowledgeable and has great instincts. We trusted Nikki through the process and sold our home during the first open house weekend. We would highly recommend Nikki! (Sold a Single Family home in 2022 in Naperville, IL)

August 16, 2022 by meylers
Nikki helped us find and buy a great house in the exact location we were looking and did an amazing job negotiating the final price! Completely painless! She then helped stage our house and sold our house above list price the first weekend it was on the market. We couldn't have asked for a smoother process in buying and selling a house! I would highly recommend Nikki to anyone! (Bought and sold a Single Family home in 2021 in Naperville, IL)

August 3, 2022 by user9994357
Nikki is one of the best there is. Friendly, responsive, and always honest. Listened to our concerns, and had great feedback to help us sell our home. Cannot recommend highly enough. (Sold a Single Family home in 2022 in Naperville, IL)

August 1, 2022 by ann towers
We worked with Nikki to buy a new home and sell our existing one. She was amazing throughout the process. We were frequently one of the first to view newly for sale homes due to Nikki's knowledge of the market and consistent communication. She helped us go under contract on our existing home the first day of showings. In both transactions Nikki helped us negotiate great deals given her knowledge of the market. These things alone would have made our experience great, but Nikki also nailed it in other areas as well, like staging our home for showings or quickly getting back to others. She made what should have been a very stressful experience a cool and calm one. (Bought and sold a Single Family home in 2022 in Naperville, IL)

July 27, 2022 by christian claffy
Nikki had a special challenge with us, since we wanted to buy a place in Naperville while still living in the Washington, D.C. area. That required a lot of communicating via e-mails and the telephone, zoom visits to the houses, as well as periodic trips to the Naperville area. Nikki was always available and attentive, plus a real pleasure to work with. We eventually ended up with a house that we are really excited about and looking forward to making it our own. (Bought a Single Family home in 2022 in Naperville, IL)

July 27, 2022 by zuser20170423125847949
Nikki has a true gift for what she does. She put us at ease throughout the entire sales process. We listed our home intending to sell quickly in order to move out of state. From the beginning with pictures all the way through to the close, Nikki was professional, helpful, supportive, knowledgeable and fun to work with! She attended every single showing (30 in 3 days) and managed the resulting (7) offers for us with such care that we never doubted she always had our best interest in mind. I would recommend Nikki to anyone looking to buy or sell a home. We will always remain grateful for the care and professionalism she showed. (Sold a Single Family home in 2021 in Naperville, IL)

July 18, 2022 by user29071853